There are many websites you can use to host pics. Photobucket is very easy to use and free so that is what we will use for this demo. The first thing you need to do is go to the Photobucket website.
http://photobucket.com/
Now click on the big red "Register Now" button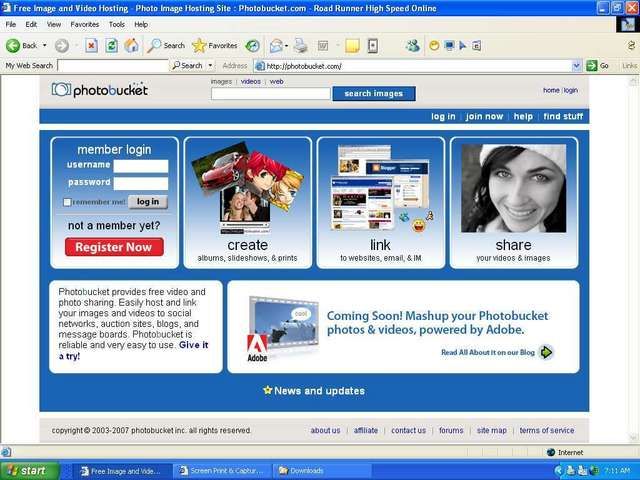 Now select a user name and password and the click "Next step"
Fill in the rest of your personal information and click "I accept. Sign me up"
The next screen is one of those promotional things. You can skip that by just clicking up top where is says "click here to go to your album"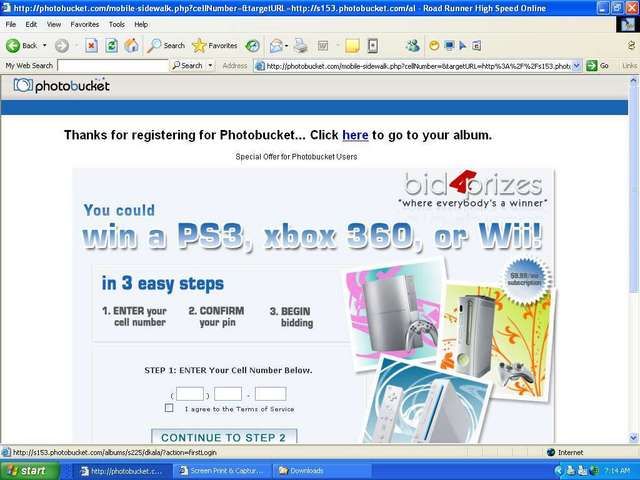 Now you are at your album page. On this page you can upload images to your album or view the photos in you album by scrolling down on the page. To add pics to your album select the "Browse" button. Or if you want to add multiple pics to your album at once select "Add more images"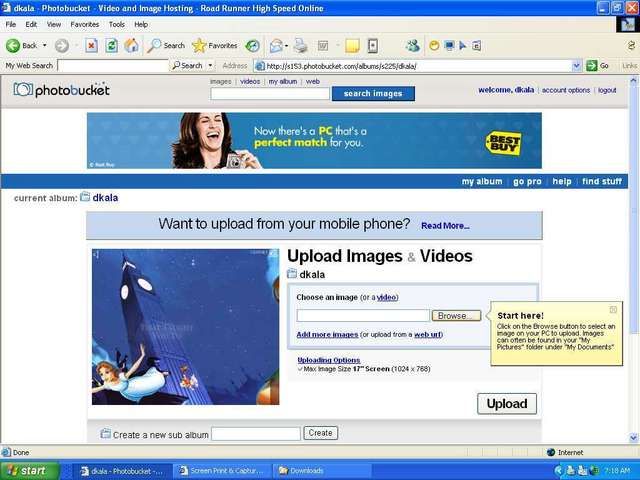 This will bring up a Windows Explorer screen where you need to locate the picture you want to upload.
Now you will be back on your album page. It will show the name of the file that you selected. Now just click the "Upload" button
After the image loads just scroll down on the page and you will see a thumbnail version of the image in your album. You have many options on what you can do with the picture here but we will concentrate on posting it on the forum. The easiest way I have found to do this is open the Woods Buggy.com forum in another window. Now in your album click on the area under the picture that is highlighted in blue on the pic below. "IMG Code"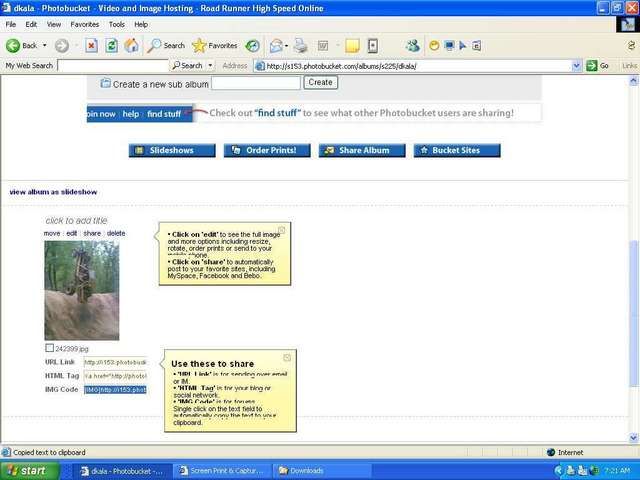 Now in the Woods Buggy forum you can either right-click and select paste or ctrl-v. That will post the image code for the pic you want.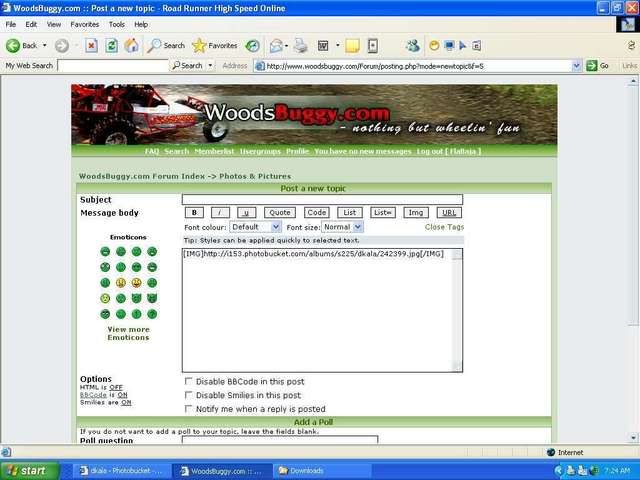 The pic does not show up until you press either the "Submit" or "Preview" buttons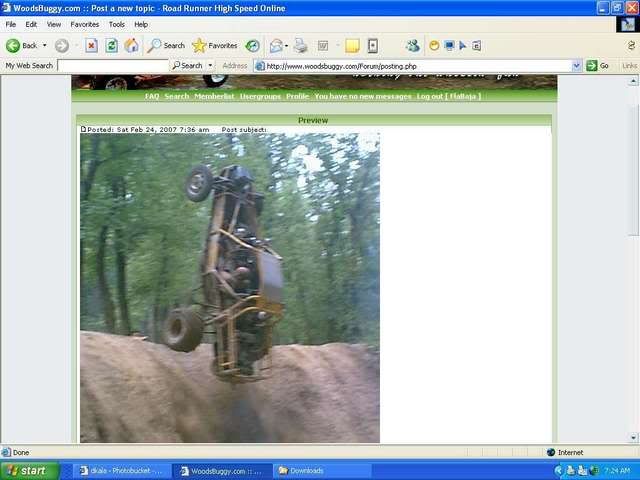 Just remember that if you selected "Preview" that you did not post that on the forum yet. If you are happy with your message and are ready to post it just scroll down on the page and select "Submit"
Hopefully this should help anyone who is having problems posting pics. If you are still having problems just let us know and Im sure we will try to help you.