Since I was taking pictures of the new Ranchero I thought I would snap a few more...
My 1972 Thunderbird (AKA Big Pimpin'...)
Second Owner
81,000 Miles (Purchased in 2000 with 52,000)
460 BB
Power Everything (even the E-Brake pops itself...)
Everything but paint is original (Paint is original color)
Original "NO TRIM and Sport Mirror" car which is very rare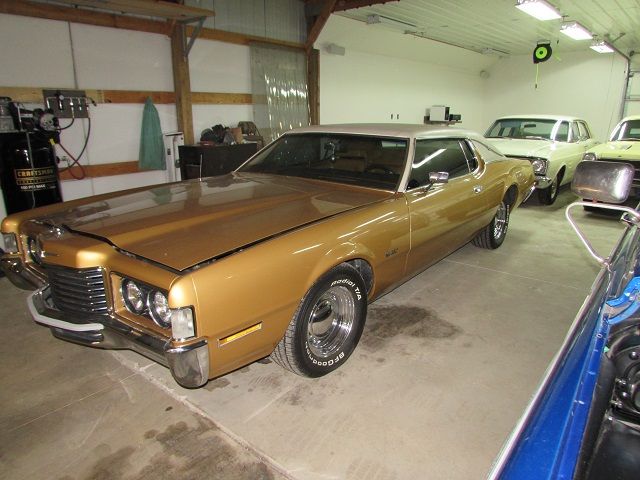 My Dad's 1966 Fairlane GTA
CA Car as well
42,000 original miles
AC Car
Original Sheet metal w/ 1 repaint in the late 70's
My 1966 Falcon Sedan
West Palm Beach, FL Car
53,000 miles
Straight 6 with AC
I got this car when I was working in FL. It was sitting in an apartment complex. I bought it for $1500. I just couldn't say no for that price. There isn't a spec of rust anywhere on this car....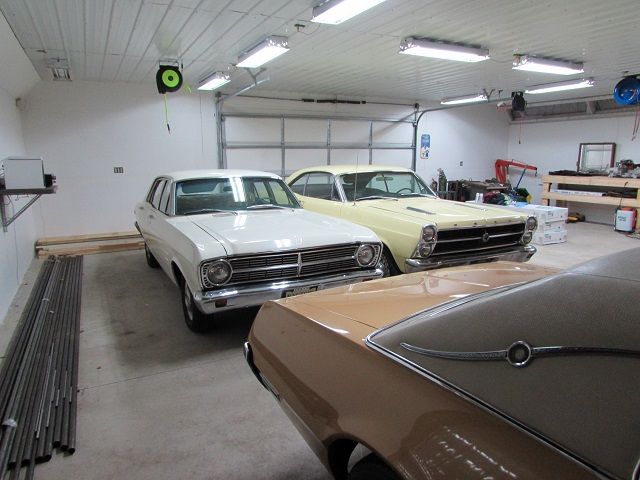 Our 1965 Ford Galaxie
51,000 Miles
352 BB
All original unrestored (needs minor patch work and a good repaint)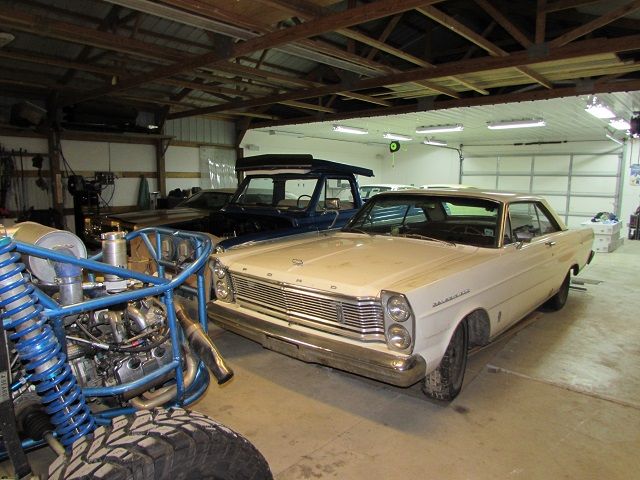 Our 1972 Chevy C 10 (I know... A Chevy????)
My Uncle left us this truck when he passed. It is almost ready for the street. He had it repainted. We restored the engine compartment and put a new SBC in it.
Rust Free TN Truck
Not Pictured in the family photo due to locked away in shipping containers:
1961 T Bird (Needs Restored)
1961 Econoline Van (Scooby Doo!)
1967 Falcon Sedan (V8 Car half way restored)
1967 Ranchero (needs restored)
1957 Fairlane (Basket Case)
1978 Trans Am (Black on Black 400 4 speed needs restored)
1952 Dodge Coronet (Great Aunt's Car, needs restored)
*Needs restored means very solid and complete just not done yet...