Went searching for a 4 seater so would have something for the kids to price around in.
Anyways, ended up buying a 4 seater Beeline Cobra (I think). Has a 3 rib, believe the motor is stock, with a weber progressive carb. Looks front heavy, but it actually isn't.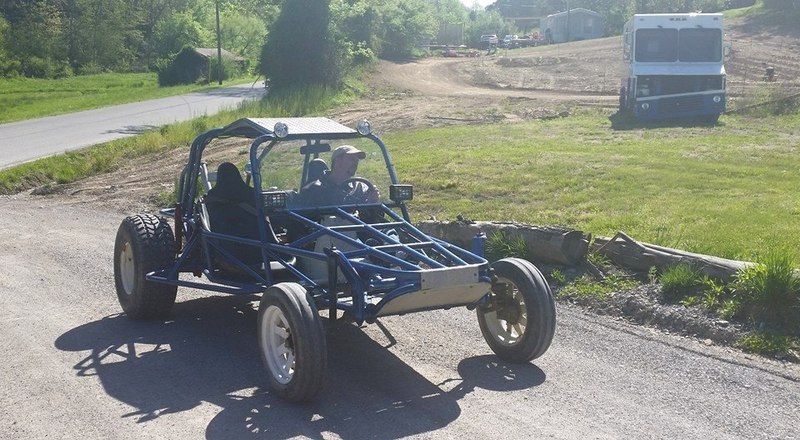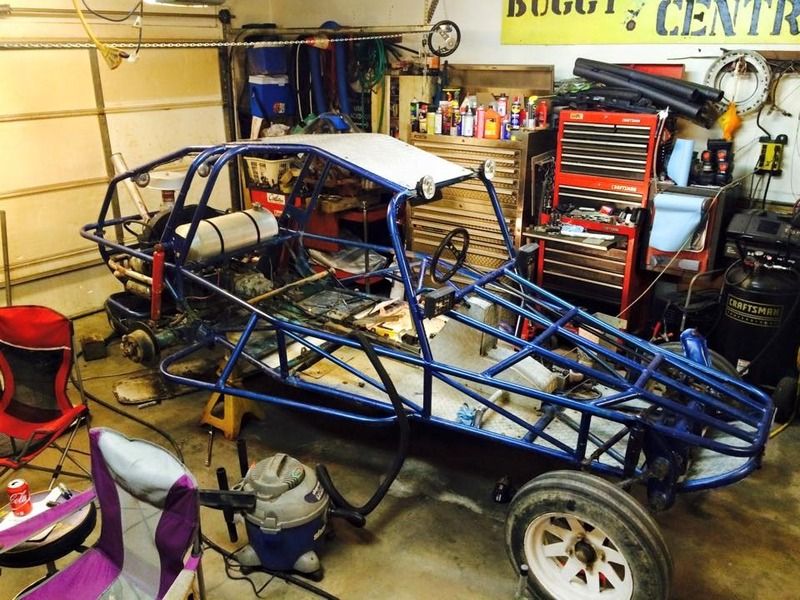 Last pic is in Racefreak J77's garage for alittle maintenance and a couple upgrades.
Went to adjust the torsion Sunday, and upon pulling off the trailing arms, discovered the drivers side was cracked from one side to the other. Good thing I had a set....