We managed to make some more progress on this. We received all the material for the nose so we started off cutting tubing. After cutting everything, we had to drill 4 holes in 4 pieces of tubing. They need to line up pretty well because there are plates with weld nuts that get slid inside of the tubing to provide mounting points. Our Bridgeport is a great way to do this.
Once the pieces were drill and welded the inserts in, we used a square to lay them out. You can see the directions book in the background suggesting to o do it this way. It sure makes it way easy and quick.
Another sub assembly needed to be made before we could put the nose together. The jig table makes this pretty easy. We had to do several so we put the 90s on to make it easy to load a second set of tubing without having to do a bunch of centering again.
We put some tabs on them and called them done for now.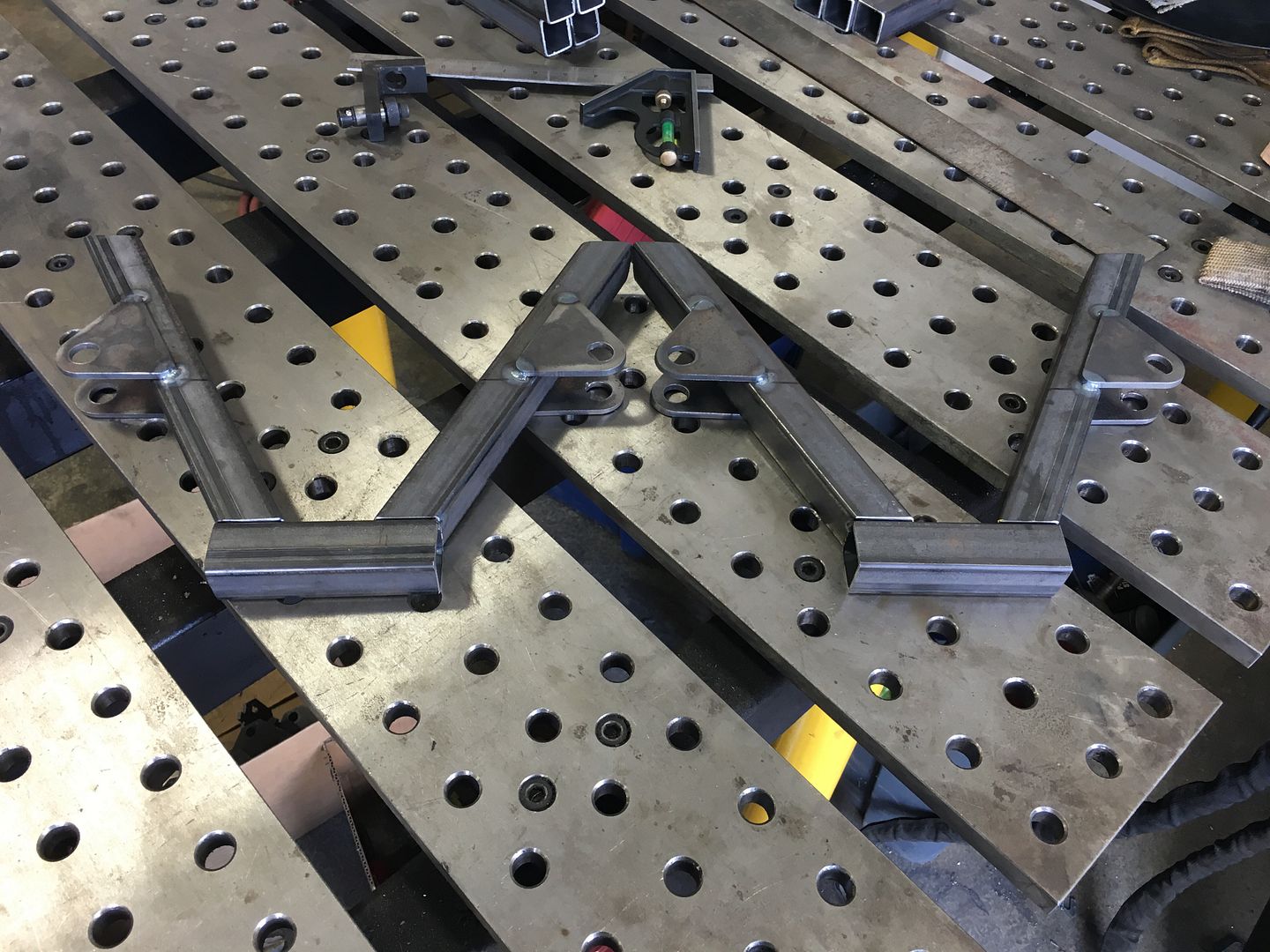 We cut out this alignment plate on our cnc plasma and bolted it to the inserts that we had welded in previously. This let us line up the sub assembly and the front lower control arm mount.
We rolled it up on it's front so we could put in the spacer tubes. It was close but not quite the correct dimensions we had to pull it in line.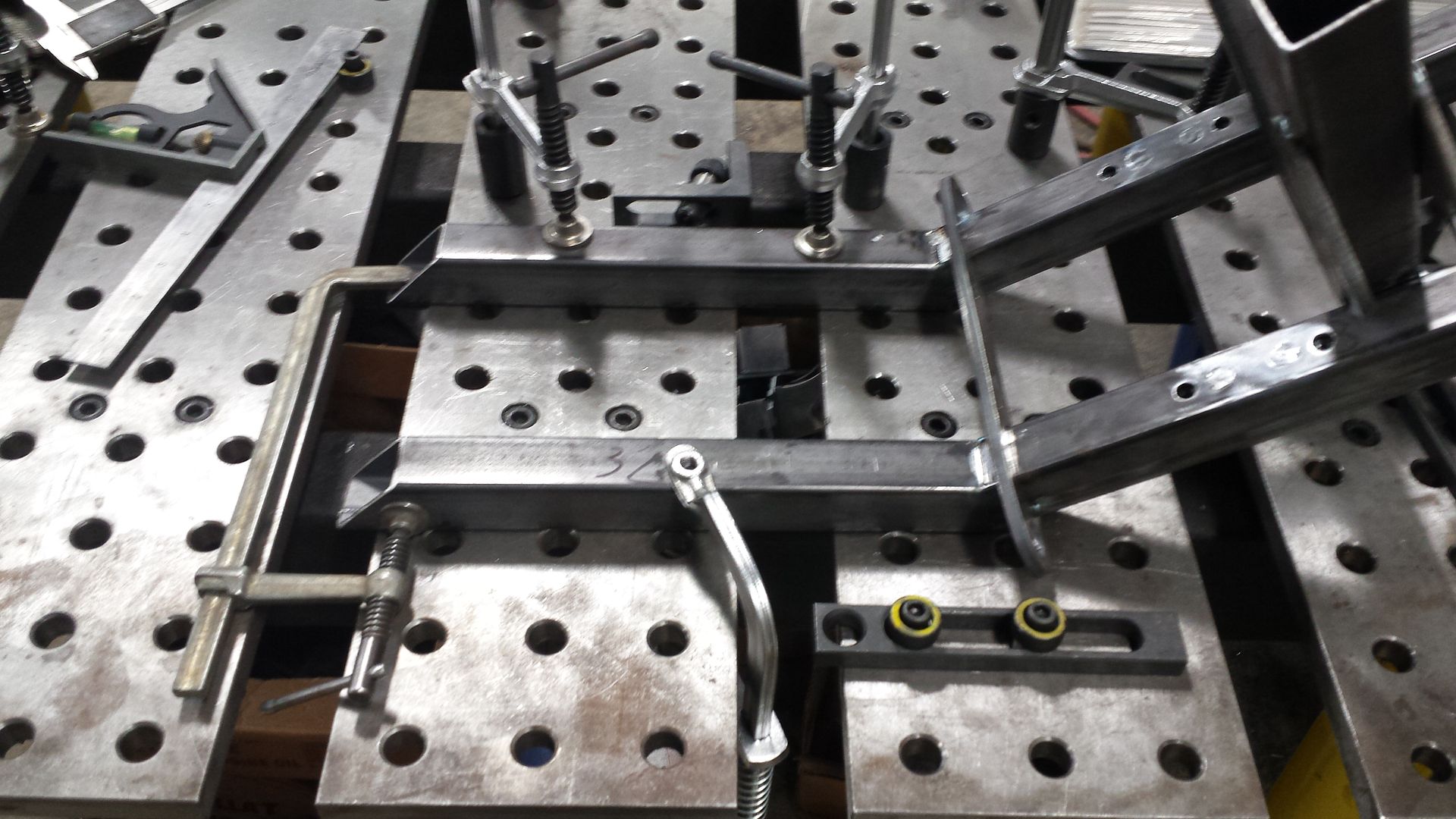 We had to make one more sub assembly before we could put the nose together.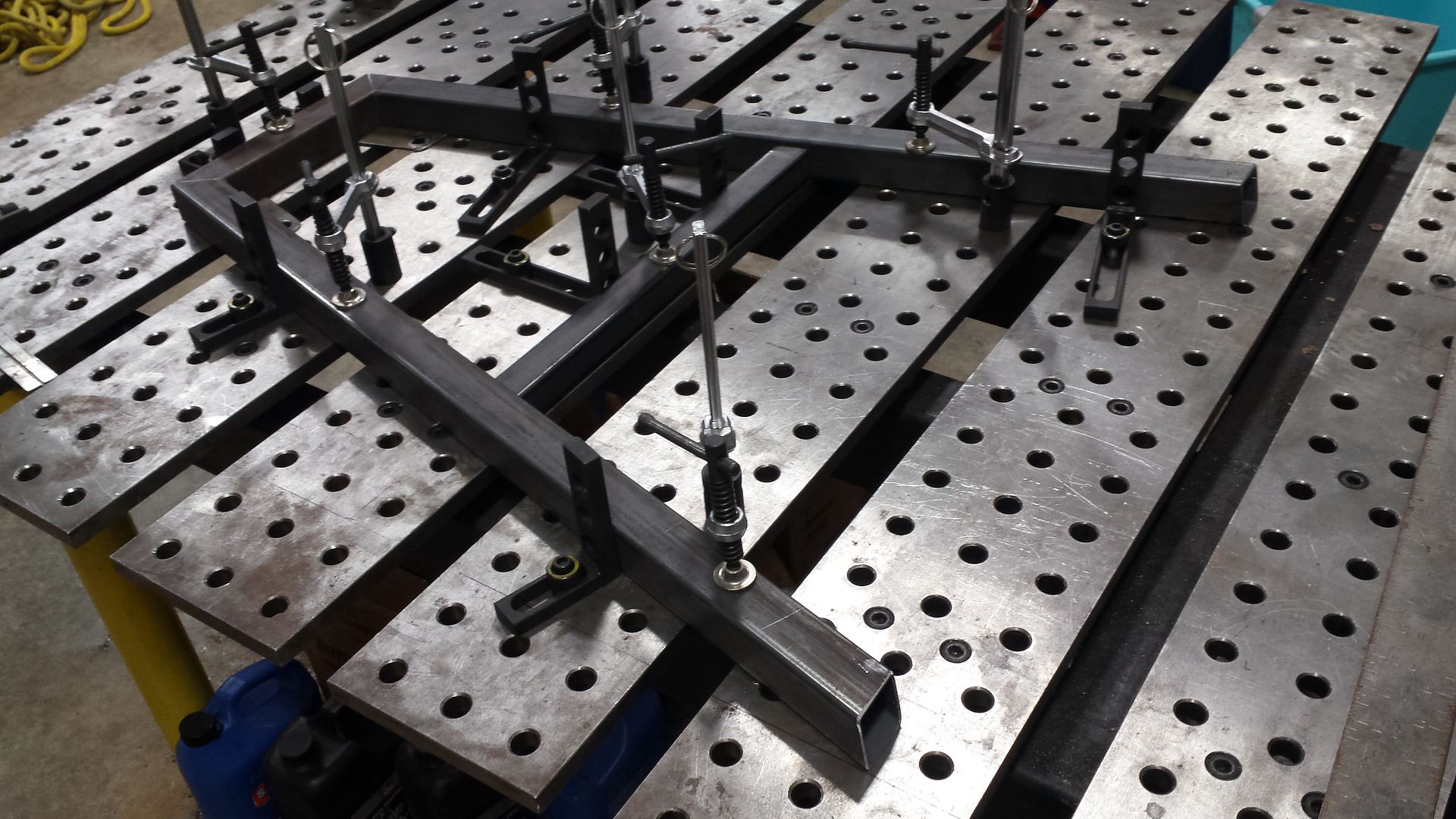 Here's one of the nose pieces with everything all tacked together.